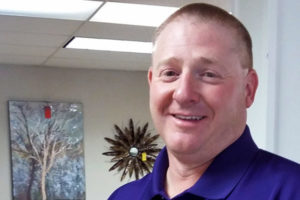 I started working at Marshall Furniture & Flooring in 1994 as a delivery person. I am now part of the sales team as well as handling all product repairs if they are needed.
I grew up in the Keota area on a family farm where I continue to live and farm. My wife, Shannon, is a teacher in the Sigourney school district and is also Director of Religious Education at our local church. We have 4 children; 2 boys, Bryce and Brody, and 2 girls, Karley and Jordyn which keeps us very busy. My hobbies include hunting with my kids and any type of sports.
Whether you need to update your home or you are building new, it would be a pleasure to work with you on all your furniture or flooring needs.